Sing to the Lord a New Song
By
I work as a substitute organist for several churches, "pinch hitting" for a church organist who is sick or away. Not too long ago I spent three weeks at one church while their regular organist had surgery. Since my stay was prolonged, I got an idea.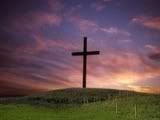 Sing Unto the Lord a New Song

I decided to ask about teaching a new song to them, one of the hymns recently composed by Stuart Townend and Keith Getty, "In Christ Alone." Other congregations I know have been deeply touched by this hymn, which is a great statement of faith in Jesus. At first there were people who discouraged me; they said I wouldn't get the pastor's approval. But, you know, it never hurts to ask – and he said yes! I set about making "In Christ Alone" happen for this church.
Can We Learn Something New?
I'd asked a young man at the church to sing the song with me and play along on guitar, but his work prevented him from coming to church on my Launching Sunday. Mine is neither the loudest nor the best voice, but I was going to have to lead this hymn by example. Suddenly I found my Secret Weapon: the choir rehearsed before service, and I taught them the song. They would leave the choir loft by the time the congregation sang the song, but I thought this situation was even better. They'd be standing at their pews, dispersed among the people, singing the newly learned song with confidence. They would "amplify" my singing everywhere.
I Don't Want to Learn Something New
Before church started, I talked to one gentleman, Rich, who was a skeptic. "I like to sing the things I know," he told me. I encouraged him that he'd be able to learn it, and I really thought he'd like it. Just give it a chance….
Because, if you think about it, every song of praise to God was new at one time, and some congregation somewhere gave it a chance. And these songs spread and become well known because they resonate with people. The new words give them new ways to voice their praise, and "Sing to the Lord a new song, His praise in the assembly of the saints" (Psalm 149:1) lives, a new and fresh reality.
Can We Sing it Again?
The song was a "hit," and everyone agreed we should sing it again the next week in order to learn it better. Then my time with the church was up. Their own organist came back to work, and I went on my way.
I returned on Palm Sunday. Rich, my doubter, wanted to know if we could sing "In Christ Alone". "Oh, you decided you liked it?" I teased him gently. Rich had gone from being against the new song to becoming its proponent, actually anxious to sing it again.
Especially interesting to me was what he said next. "It has words that are easy to sing," Rich told me. He had stumbled upon a phenomenon I've long believed in. As beautiful as older hymns are, as poetic as their lyrics are, they are from a time gone by. They express the faith we share, but in the music and language of the people of their time. We don't speak that way anymore. Our music isn't the same style. We need the new expressions that reflect our style and our way of speaking about our faith to add to the rich body of Christian music and lyrics. All those who have gone before have sung their praises to God in the way that reflected the times they lived in. Now we must add our voices, too.
I'm so glad the church has embraced their new song. In August I'm coming back for a few weeks, and we're planning to learn something else new then. I can't wait!